Are you looking to find a Great Deal on Used Cars in your area?
If you are looking to find used cars on sale in your area that top quality but are not exactly sure how to find them, this article may just be what you are looking for.

In today's article, you will learn not only how to find the best certified pre-owned cars for sale in your area, but you will also learn the benefits of buy used cars so that you can have the best car buying experience as possible.

So, with no further delays, let's get started learning how to find the best used cars for sale in your area.
Get To Know The Certified Pre-Owned Cars For Sale Near You
Consumers generally have three options when buying a vehicle either buy a new or used car or lease one. Each type of purchase has its advantages and disadvantages. Car buyers usually decide which method is best suited for them is according to their specific needs.
For more information on what the pros and cons of certified pre-owned cars are, please be sure to watch the following video:
However, a new option has been increasing in recent years that is buying a certified pre-owned car.
In the past, buying a used car was like a grab bag, you were not sure if you were getting something decent or just junk. Nowadays, you can find and purchase a used car with a Certified Pre-Owned (CPO) program, which offers you the benefits of a new car at a used-car price. Providing a CPO on used cars is one of the auto industry's hottest trends.
The certified pre-owned programs started back in the 1990s when dealers and manufacturers were seeing greater numbers of gently-used leased vehicles returning to dealership lots. Knowing that these vehicles were still high-quality and had a lot of life in them, dealers and manufacturers teamed up to create a program to show buyers that these vehicles were still a great value.
The result of the dealers and auto manufacturers' efforts are the certified pre-owned programs that are offered by almost every manufacturer today. Although CPO inventory isn't limited to returned leased vehicles, all the vehicles that are listed as CPO must meet rigorous quality standards.
CPO cars are generally no more than 3 or 4 years old and have less than 50,000 miles on them (although mileage on some CPOs is as high as 80,000 miles). The vehicle must go through a rigorous inspection process at the dealership in order for the dealer to list it as a CPO vehicle.
Although each manufacturer has slightly different inspection criteria, they typically include between 100 and 200 inspection points so that the buyer is very confident that s/he is getting a high-quality vehicle. Manufacturers provide buyers with additional assurance by including an extended warranty to cover any unexpected issues.
The used car industry has soared with the use of the Internet. The use of the Internet also allows you to shop for a car you need now, or to browse websites sporadically to find a certain type of used car. This way you will be able to fin the best Certified pre-owned cars for sale.
Certified Pre-owned cars are not backed by any legal standards in the auto industry. Each dealer or automaker has a different set of criteria for inspection and protection. For a vehicle to be certified, it must meet certain mileage and condition requirements, typically no more than five years old with less than 60-70,000 miles. They must also pass a checklist inspection – scratches, brake and tire wear, engine and transmission problems, etc.
Some certification programs are not offered by manufacturers but by the dealerships themselves. Dealer-certification programs are common for used-cars not affiliated with an automaker. In fact, you can find a multi-brand dealership with manufacturer certification on some vehicles and independent certification on other vehicles.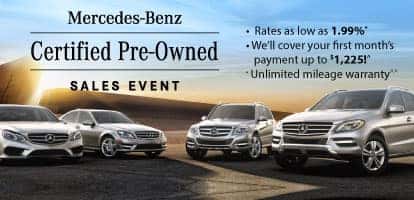 Certified Pre Owned Car option is a way of selling old & leased automobiles that have only have been used for a long time. In most cases, the vehicles can be luxury models such as Mercedes Benz and Lexus.
For retailers to maximize their revenue, providers of certified used automobiles find a way for buyers to purchase luxury vehicles more affordable. According to a survey, 50 percent of used cars are luxury cars.
While a large number at the end of the lease has become used vehicles, many retailers and manufacturers have had problems on how to maximize their income and that is where CPO came in.
Manufacturers take their vehicle models that have been used in less than five years and subject them to full inspections. In some cases, restoration of some level of auto parts is done in order to sell the used car at a price of quality assurance.
This process aims to benefit both the buyer and the manufacturer. The producer maximizes the best car sales, while the buyer comes to owning a luxury car which is as good as new with a limited warranty.
Benefits of Buying a Certified Pre Owned Car

Purchase high quality used auto such as certified pre-owned Honda gives you the advantage of owning a luxury vehicle at a price more affordable due to the depreciation of the vehicle. In addition, the automobile still looks new.
Certified used car buyer enjoys the benefits of extended warranties and thorough check offers by the company. This effectively gives the consumer peace of mind because used cars in excellent condition.
In addition, many manufacturers include the history of the vehicles so that the consumer can fully control their previous record. Other companies offer incentives such as changes without oil, 24-hour roadside assistance, maintenance and repairs, and other options with low levels of funding that can help make the automobile cheaper.
other advantages include:
-CPO vehicles have many of the same benefits of new cars (in terms of quality assurance and warranty protection) at a more affordable price.
-CPO vehicles retain their initial value just like new cars. While -CPO cars will still depreciate, as soon as you drive off the lot, the depreciation the car suffers is much less than the depreciation new car owners see.
-CPO programs ensure the cars they are selling automobiles are of high-quality that will function just like a new car yet the price they sell at is quite affordable to customers.
This goes to show how good Certified pre-owned cars are and every customer can go for them without any doubts of striking a deal that he or she will regret later. Buyers are guaranteed the quality of the vehicle they will buy in the certified pre-owned car program.
You will be able to find your dream car in the CPO program. All you need to do is browse through the internet and find the best CPO dealers that are around your location.
Conclusion:
Now that you know exactly what a certified pre-owned car is and how to find them as well as the benefits of buying used cars you should have no problems finding yourself an excellent ride.
If you are still in search of more information on how to find both the best used cars and used car dealerships in your area that offer the top-quality certified pre-owned cars in your area, be sure to take some time to read the following related articles.
Related Articles:
Find Cars Columbia, SC Has With Auto Cruise Control
Find Local Car Dealerships With The Best Auto Inventory
Find Carolina Auto Sales For Used Luxury Cars & SUVs
How To Find Bad Credit Car Loans Provider Near Me
How To Locate The Best Car Dealerships Near Me